We service, repair, and install:
Commercial HVAC
Since 1971 we have provided commercial HVAC and new construction HVAC services to business and contractors.
Lower Plumbing, Heating, and Air has worked with many contractors for new installations, maintenance, and replacement of their current HVAC units.
If you are looking to replace the rooftop HVAC unit, the professionals at Lower can replace your unit with more efficient, effective equipment saving you money. An older building may utilize a boiler system for heating and cooling.  Lower can replace or repair your boiler system.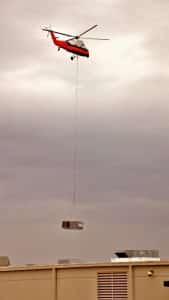 When you need:
VRF
New Construction
New Ductwork
Geothermal Installation
Boiler Systems
Count on Lower to deliver the equipment and the manpower you need to get the project done in time.
Comfort is key to a VRF System
Variable Refrigerant Flow is an HVAC product that allows users to adjust the temperature from room to room. Make everyone in the school or office building comfortable by installing a VRF system. A sunroom, pool house, and an older home are also excellent situations for a VRF system installation with HVAC temperature control.
Our expertly-trained team can install new heating, air conditioning equipment for new construction projects or retrofit your commercial needs. We install new construction and commercial Heating and Cooling systems for comfort 365 days a year. By installing and maintaining a highly efficient system, you do what you can to keep your expenses low so you won't be blindsided by repair bills you weren't expecting. Reduce your operating costs today with combustion tests for efficiency, and allow us to replace and install our own custom-built ductwork.
Are you considering geothermal energy? The number of businesses using geothermal energy is growing, and yours can be next! Geothermal systems are efficient and environmentally-friendly. A geothermal system will run quietly for your business and not disrupt your conversations with customers. Geothermal equipment will save your business money and that's important for your bottom line.
Contact the Commercial HVAC experts at Lower today.